Why Work With Us?

U Need A Car
We offer excellent customer service that helps to ensure drivers in the area are getting excellent deals on their car purchases. Our team provides detailed analysis on comparable current and previous listings to help you determine an honest price tag! Our compassion for drivers in the market for used cars allows us to be different from the competitions by giving the best and most accurate advice possible.
With U Need a Car, you're getting more than just a car; you're getting excellent customer service that will ensure you're getting the best deal possible. Thank you for choosing us!
Certified vehicles that look like new
You will be blown away by how meticulous our team is when they detail and wash your car. We take pride in giving you the first-class service that only a premium company can deliver!
Free Autocheck Vehicle History Report
We have a full transparency report on our website which includes accident history, service records, and prior owners.
We Start With Our Best Price
You can always rely on us to get you the best price. We are posting below market level prices, and our NADA window rates ensure that your purchase will be an affordable one!
Stellar Warranty
When you purchase a Certified vehicle from us, it comes with an impressive 3 month / 3000 mile Limited Warranty!
difference
Experience the Difference
Mission & Vision

Core Values

Guiding Principles
Mission & Vision
Core Values
Core Values
Honesty and Integrity – The most important qualities to have in business because it ensures customers will be satisfied with their purchase. U Need A Car understands this well.
Respect – We are committed to treating each other with respect, for example, hearing your thoughts and accepting the right of others in our community to have differing views on things that matter most.
Fairness – With the utmost integrity and professionalism, we will treat customers with care. We want you to feel confident with our business.
Guiding Principles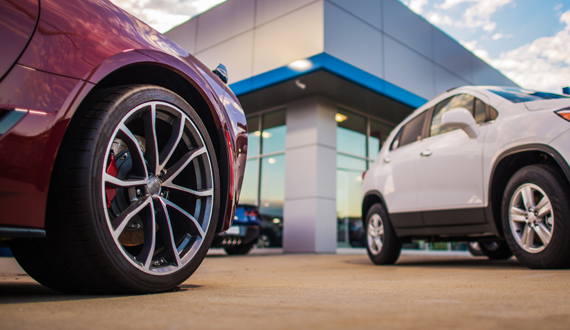 Guiding Principles
Quality and Value Come First To make sure we provide the best quality service, our number one priority is to ensure that you are 100% satisfied.
Customers are the Focus of Everything We Do We're committed to providing the best customer service experience possible.
Continuous Improvement is Essential to Our Success To achieve the best results, we must strive for excellence in everything. Our value and services are just as significant.
Ken Walker is committed to excellent customer service. He has worked in the automotive industry for over 6 years and has a passion for helping people. He understands that buying a car can be a stressful experience, so he goes out of his way to make sure you have the best experience possible. He is knowledgeable about all aspects of the car-buying process and is always available to answer any questions you may have.
He is also very compassionate and puts your needs first. He believes that everyone deserves to drive a safe and reliable car, so he will work with you to find the perfect vehicle for your needs and budget. Visit Ken Walker today for all of your automotive needs. You won't be disappointed!
Vehicle search satisfaction guaranteed
There are many ways U Need A Car can help you to find your next vehicle.
Not sure what you want?